Whether you dress them up, or dress them down, these boots will complete any outfit.  No matter the season, the Brown BILLY Boot will give your child effortless style.
For sizing help, click here.
Sizes range from Little Kid 11 to Big Kid 6.  Available in whole sizes only.
Imported.
Slideshow
Other top rated products
4.9 star rating
4.9
42 Reviews
Thank you for posting a review!
We value your input. Share your review so everyone else can enjoy it too.
Thank you for posting a review!
Your review was sent successfully and is now waiting for our staff to publish it.
Thank you for posting a question!
Please click on the link in the confirmation email we just sent you to submit your question.

Your question will appear on the site once someone answers it.
Matthew likes his Billy Boots
Review by Val M. on 2 Mar 2020
review stating Matthew likes his Billy Boots
Hesitated for ages buying these as not sure if they'd fit/be suitable etc. I needn't have worried. Fit beautifully and arrived in 2 weeks (USA to UK). Have recommended them to friends and will be buying more.

Wish I'd discovered them years ago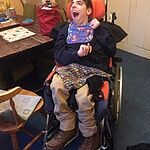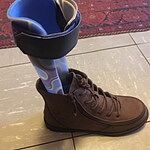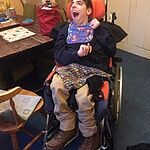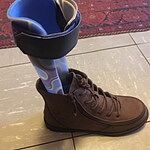 On Kid's Brown BILLY Boots
P
Powelke, B.
5 star rating
Zip around boots
Review by Powelke, B. on 22 Dec 2019
review stating Zip around boots
I received the boots and really like them, easy on, easy off. I wear a 7- 71/2 woman's and ordered a sz big kids 6. They are alittle big but didn't want the hassle of sending them back. I ordered them because of the zipper all around the toe of the boots. I wear a AFO and they fit perfect with it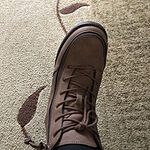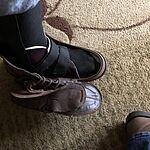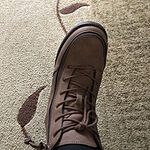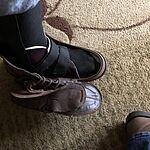 On Kid's Brown BILLY Boots
Dressy shoes that fit!
Review by Katherine on 9 Nov 2019
review stating Dressy shoes that fit!
This is our second pair of Billy shoes for my 4-year-old. We needed a pair of dress shoes for a wedding he was in. After trying a few pairs we realized dress shoes were NOT going to fit over his AFOs. So I checked here and these brown boots dressed up well under blue dress pants. (They also doubled as a Woody Halloween costume!)
We just pulled the interior sole of the shoe out and loosened up the laces and the AFOs slide right in. I am so grateful for these shoes and knowing I have a place I can trust to find nice looking shoes that fit. When so much else can be hard it's nice to have an easy thing.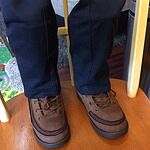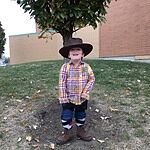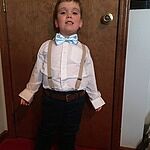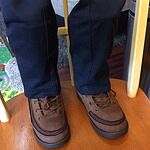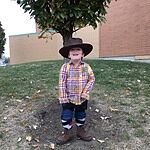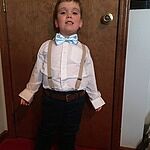 On Kid's Brown BILLY Boots
My son wears braces and
Review by Ilcia C. on 4 May 2020
review stating My son wears braces and
My son wears braces and it was so hard to find him shoes thankfully I came across billy shoes I recently got him his 3rd pair it has made my life so much easier plus they have different styles and color and it fits perfect and they look awesome highly recommend
On Kid's Brown BILLY Boots
Big Kid 6 Boots
Review by Norman T. on 11 Apr 2020
review stating Big Kid 6 Boots
Today I fitted my son with a pair of Billy's Boots. Fantastic! Wish I knew of your excellent products sooner. Looking forward to buying 2 pairs of shoes. Thankyou.
On Kid's Brown BILLY Boots
Q: Should i order one size bigger for the SMO's. ?
A: Great question. It really depends on the size of the SMO. The best way to determine size is to take a look at our sizing chart, which is linked at the bottom of each of our webpages. There is also a helpful video titled "Sizing Help".

When taking the measurements, be sure the SMO is being worn :)
Was this answer helpful?
0
0
Q: Are the laces on these boots adjustable (to adjust fit)?
A: Great question! Yes, the laces are indeed functional to adjust for fit. Hope that helps.
Was this answer helpful?
0
0
Q: Hi,, I have had polio so my feet are not average, the A measurement is20cm D is 24 cm and E is 26 cm can you recommend which size l should purchase in the high top boots please And also what the postage would be to Western Australia. Thank you lsobel
A: Thank you for your question. Unfortunately it is a bit tricky to answer. The only way to achieve a 24cm circumference at the D location is to greatly oversize the shoes. In other words, a 20cm length dimensions correlates to a Kid's 1, but there is now way to achieve a 24cm dimension at the D-location in a Kid's 1. We do plan to launch wider shoes in toddler and kid's sizing in November 2020, which will certainly help. Out of curiosity, what size of shoes do you wear now?
As for delivery times, it depends on the courier and level of service selected. DHL can deliver in 5 days, where USPS can take 30 days.
We do have a retail partner in Australia. Their web address is
EveryHuman.com.au
Was this answer helpful?
0
0