For sizing help, click here.
Upper: Suede Leather 
Inner: Faux Leather / Mesh
Outsole: EVA Foam with Rubber Tread
Laces: Cotton-blend
Sizes range from US Women's 6 to US Women's 11, with 1/2 sizes through size 10.
Imported.
Slideshow
Other top rated products
5.0 star rating
5.0
5 Reviews
Thank you for posting a review!
We value your input. Share your review so everyone else can enjoy it too.
Thank you for posting a review!
Your review was sent successfully and is now waiting for our staff to publish it.
Thank you for posting a question!
Please click on the link in the confirmation email we just sent you to submit your question.

Your question will appear on the site once someone answers it.
D
Denise B.
5 star rating
Favorite Characteristic:
Function
Favorite Characteristic:
Function
Awesome shoes!
Review by Denise B. on 25 Jun 2020
review stating Awesome shoes!
These shoes are great! R wears a right ankle foot orthosis (AFO) and this design is perfect! AND I could buy a single shoe in the correct size for each foot instead of 2 pair of two sizes! Ordering was easy! Watch the videos on how to measure and how to order single shoes! They are very helpful! We snazzed these shoes up with colorful laces! These are great if you wear an AFO OR you just want to get in and out of your shoes quick! Thanks Billy! Awesome!! Waiting for purple and pink shoes as well as winter boots to be made in the women's wide width!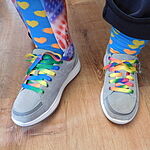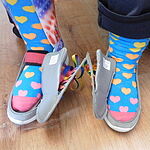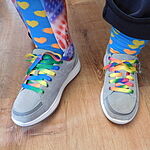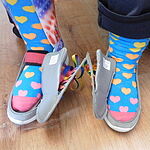 On Women's Grey Suede BILLY Comfort Lows
Wonderful Shoes
Review by Linda on 1 May 2020
review stating Wonderful Shoes
I absolutely love my Billy Shoes. I wear AFO's and had been struggling to get my foot in a shoe everyday. With Billy Shoes it is so easy!! They zip around easily. I will definitely be buying them in a different color for variety.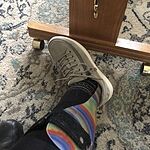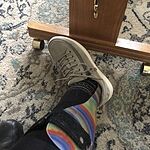 On Women's Grey Suede BILLY Comfort Lows
Satisfied
Review by Sarah C. on 21 May 2020
review stating Satisfied
This is my mom's second pair of BILLY footwear. Each pair has allowed her a fashionable shoe while provide her the ability to put on the shoe and stability she needs. This is the only accessible brand we are aware of and couldn't be more pleased!
On Women's Grey Suede BILLY Comfort Lows
SO HAPPY!!
Review by Tina D. on 17 May 2020
review stating SO HAPPY!!
Omg! These shoes are a life changer!
I have multiple sclerosis & have problems with strength, dexterity, and coordination. I can just plop my foot in and zip'em up! How cool is that?!?
I also suffer from drop foot, so I wear AFO's on both legs; I have struggled for years trying to find shoes to accommodate my AFO's and it's like these shoes were made for them!!
I could'nt be happier!
Thank you, Billy!
On Women's Grey Suede BILLY Comfort Lows
Grey shoes
Review by Shirley C. on 7 May 2020
review stating Grey shoes
These shoes and the concept are amazing for most people. Unfortunately for my type of problem foot that has to wear a leather brace, inserting became easy but the support was not there. Their customer service and response is next to great!
On Women's Grey Suede BILLY Comfort Lows
Q: I have an E width. Do you have any shoes with that width?
A: Hello — thank you for your question. We currently have a D-width for women's wide shoes and a EEE-width for men's wide shoes. So to answer your question, no, we do not currently have E-width women's shoes. That said, something you could do if you are interested, order the Grey EEE-wide comfort shoes in men's. The shoes look very similar... the men's shoes are simply wider. Hope that helps :)
Was this answer helpful?
0
0