Kid's Sherbet Tie Dye BILLY Classic Lace Highs
For sizing help, click here.
Upper: Printed Canvas
Inner: Lightweight Canvas
Outsole: Rubber
Laces: Cotton-blend
Sizes range from Little Kid 11 to Big Kid 6. Available in whole sizes only.
Imported.
Slideshow
Other top rated products
5.0 star rating
5.0
14 Reviews
Thank you for posting a review!
We value your input. Share your review so everyone else can enjoy it too.
Thank you for posting a review!
Your review was sent successfully and is now waiting for our staff to publish it.
Thank you for posting a question!
Please click on the link in the confirmation email we just sent you to submit your question.

Your question will appear on the site once someone answers it.
LOVE these shoes!
Review by Mimi H. on 13 May 2020
review stating LOVE these shoes!
My daughter now has "several" pairs and we absolutely love everything about them! Company is very easy to work with and I really appreciate that we can order two different sizes for the same price as one pair!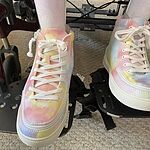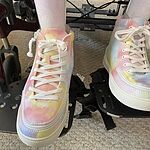 On Kid's Sherbet Tie Dye BILLY Classic Lace Highs
Wonderful
Review by Adriane D. on 4 May 2020
review stating Wonderful
I was unsure if the high tops would fit over my daughters AFOs because she has a bulkier joint system, but I followed the sizing video instruction and it worked very well. I had to size up on her right foot because of the brace, buy thankfully with Billy's mismatched sizing options it worked so well!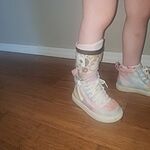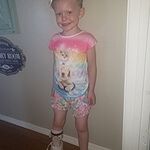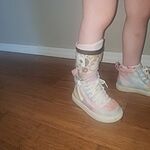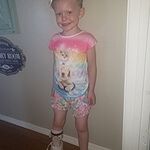 On Kid's Sherbet Tie Dye BILLY Classic Lace Highs
Great Product!
Review by Katrina B. on 21 May 2020
review stating Great Product!
These work great for my daughter. They are easy to put on with AFO's and without AFO's. I was having a hard time finding a shoe that was easy to put on her and I love these shoes. Thank you!
On Kid's Sherbet Tie Dye BILLY Classic Lace Highs
Q: Hi there -- my daughter has to and hates to wear AFOs. She is age 11 and a size 3 in a regular shoe. How many sizes should I go up to accomodate her AFOs? And THANK YOU for making pretty, fun, stylish shoes for kids and people with disabilities. So glad I finally found you!
A: Great question. The answer is not easiest to answer though without a bit more information—mainly because the size of braces have so much variation. What size of shoes does your daughter currently wear when she is wearing her braces?
Was this answer helpful?
0
0
Q: I live in the UK and my daughter in America brings a pair of your shoes to her disabled sister here in the UK every time she comes for a visit. obviously that is not possible at the moment.......do you ship direct to the UK? My daughter who has cerebral palsy wears an AFO on her right leg and has a dynamic insole in the left shoe....your billy shoes have been a godsend.....she loves all the pretty colours and has several pairs.....one more question.....the way she walks she is very heavy on the inside sole of right foot....can quickly wear a hole through the sole.....how can these be best mended? Do you have any styles where the sole is more hardwearing?
Thank you for your time
A: Thank you for reaching out, your kind words, and continued support. We sincerely appreciate it :)
Yes, we do ship to the UK through our website
billyfootwear.com
. We also have a retail partner in the UK that may have what you are looking for too. Their website address can be found on our
Retail Partner
on our site.
Regarding your question about the outsoles, we recently launched a line identified as "comfort" shoes that have a much more engineered outsole. The smallest size is a women's 6US, which correlates to a kid's 4US or 5US.
We do plan to launch wider shoes in kids and toddler sizing November 2020. These shoes will also have a more reinforced midsole, which will help too.
If you have any further questions or need more assistance, we are happy to help. Feel free to reach out to us at
info@billyfootwear.com
.
Was this answer helpful?
0
0